This page contains all the information you need to know about Prins de Vos' project BOYS DO CRY.
THE SERIES




Since 2014 until 2021 I have been photographing artist, poet and trans man Levi frequently, mostly during crucial moments in his life, such as right after Levi was evicted and ended up in a small caravan, but also mere days after his bottom surgery.



Click here to see the photo series
Click here to order the photo book

For sale at local book stores, FROM JUNE 6:
Stedelijk Museum museum shop, Amsterdam
FOAM museum shop, Amsterdam
Gays&Gadgets, Amsterdam


Savannah Bay

, Utrecht
Kartonnen Dozen,

Antwerp






THE BOOK
On May 19th 2022 the photo book was launched at OBA Oosterdok. The book launch is presented by Amsterdam Museum, in cooperation with Transgender Netwerk, IHLIA LGBTI Heritage and Openbare Bibliotheek Amsterdam.
There are two versions of the photo book, the normal edition (€25, 350 copies) and the special edition (€45, 150 copies). The special edition has a firm cover. The normal edition comes without the cover. I chose to publish two versions with two different price tags to make the book accessible both for (queer) people with low income and art collectors.
Click here for all information about the book launch
EVENTS & MEDIA
Book launch


- On May 19th the photo book was published! The book launch was presented by Amsterdam Museum, in cooperation with Transgender Netwerk, IHLIA LGBTI Heritage and Openbare Bibliotheek Amsterdam.



Crowdfunding


- 242 people donated on Voordekunst to make the printing of the photo book possible. Click on the link to learn more about the campaign.



Pride Photo


- BOYS DO CRY was chosen to be part of the Pride Photo exhibition 2022. From April 1st until the end of 2022 the exhibition will tour around The Netherlands, starting at IJpromonade in Amsterdam (April 1st - April 26th)



Buy My Darlings
-

On April 23th and 24th I will participate in the third edition of photo fair Buy My Darlings. Visitors will be able to buy original prints and pre-order the photo book.
Eeuw van de amateur
- In episode 238 of podcast series Eeuw van de amateur, I talked about BOYS DO CRY an much more.
De Cultuurvlogger
- Marco Dreijer wrote an article about BOYS DO CRY
Het Parool

- In 2018 Dutch newspaper Het Parool published 4 spreads about the series. (In the meantime, Levi changed his name. The article still uses his old name.)
Gaykrant
- Gaykrant wrote an article about the photo book
Winq
- Dutch queer platform and magazine Winq published an interview with me about BOYS DO CRY
Savannah Bay
- On June 6th I will be signing BOYS DO CRY at queer book store Savannah Bay
PRINTS
Interested in buying a signed and numbered print? Find all information here:
https://prinsdevos.com/Boys-do-cry-photo-book
NFTs
The photo book wil also be available as an ebook, which can be purchased as an NFT in an edition of 50 and will cost 0.02 ETH. Along with the ebook, 10 photo's will be published as NFTs with the price of 0.5 ETH each.


On May 19th, the 20 NFT books will be available on Opensea
You can already buy one of the 10 exclusive 1/1 NFTs on
F

oundation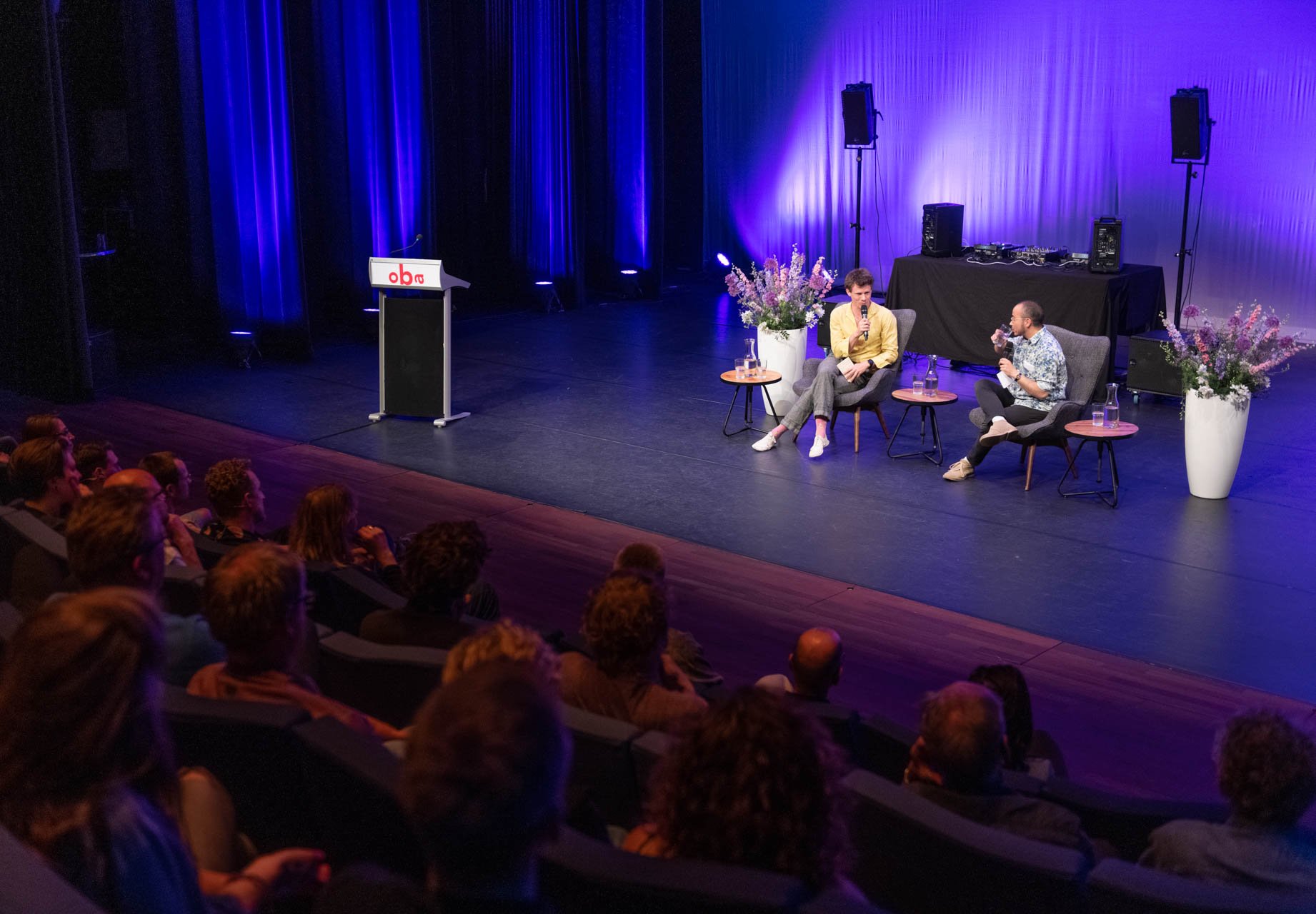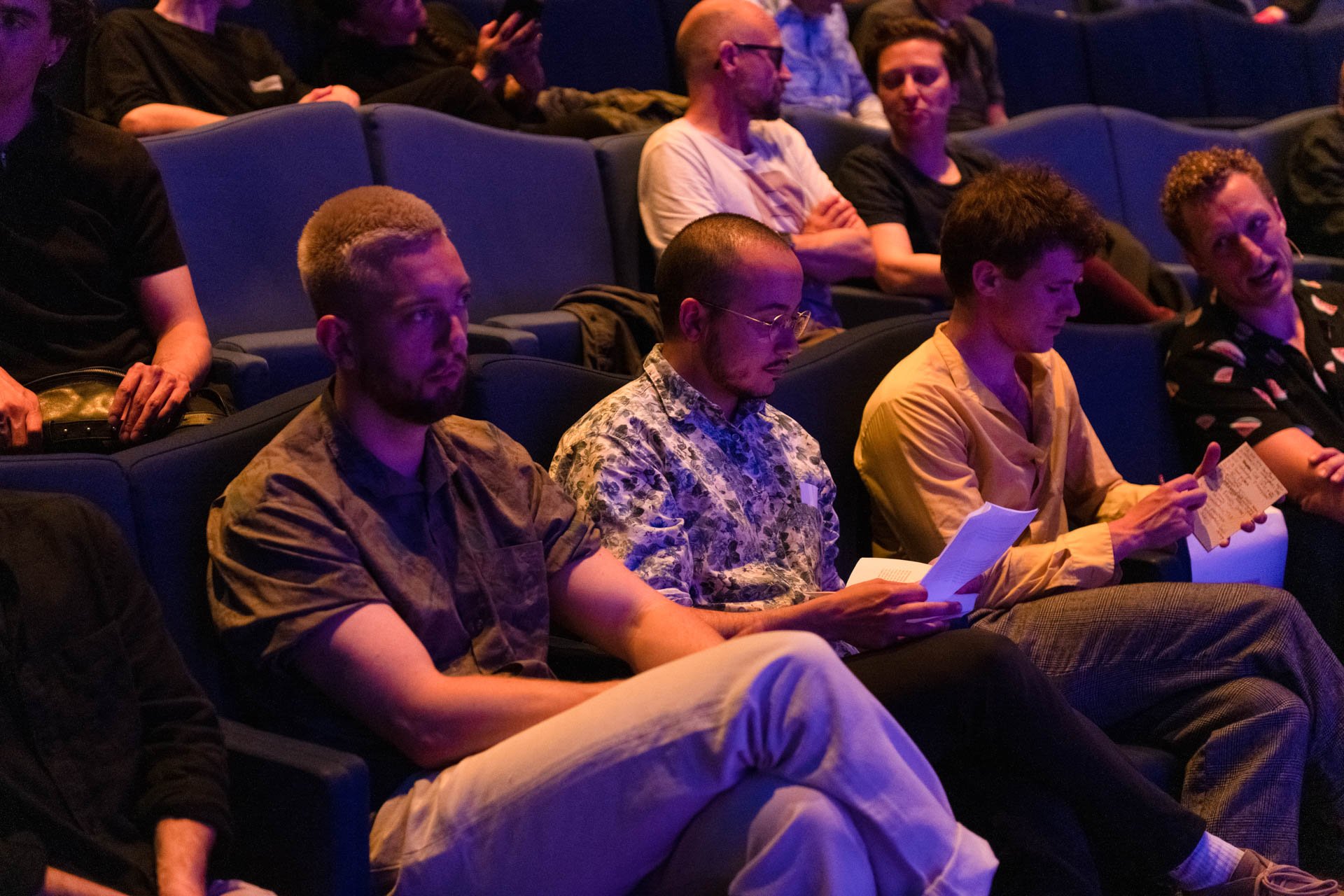 Book launch BOYS DO CRY - OBA Oosterdok, May 19th 2022
Photos: Jennifer Knuchel