This page contains all the information you need to know about Prins de Vos' project BOYS DO CRY.
THE SERIES




Since 2014 until 2021 I have been photographing artist, poet and trans man Levi frequently, mostly during crucial moments in his life, such as right after Levi was evicted and ended up in a small caravan, but also mere days after his bottom surgery.



Click here to see the photo series
Click here to order the photo book

For sale at local book stores, FROM JUNE 6 2022:
Stedelijk Museum museum shop, Amsterdam (sold out)
FOAM museum shop, Amsterdam (sold out)
Gays&Gadgets, Amsterdam


Savannah Bay

, Utrecht
De queer boekenkast

,

Alkmaar


Kartonnen Dozen, Antwerp (shop closed down in 2023)




THE BOOK
On May 19th 2022 the photo book was launched at OBA Oosterdok. The book launch is presented by Amsterdam Museum, in cooperation with Transgender Netwerk, IHLIA LGBTI Heritage and Openbare Bibliotheek Amsterdam.
There are two versions of the photo book, the normal edition (€25, 350 copies) and the special edition (€45, 150 copies). The special edition has a firm cover. The normal edition comes without the cover. I chose to publish two versions with two different price tags to make the book accessible both for (queer) people with low income and art collectors.
Click here for all information about the book launch
EVENTS & MEDIA
Book launch


- On May 19th the photo book was published! The book launch was presented by Amsterdam Museum, in cooperation with Transgender Netwerk, IHLIA LGBTI Heritage and Openbare Bibliotheek Amsterdam.



Crowdfunding


- 242 people donated on Voordekunst to make the printing of the photo book possible. Click on the link to learn more about the campaign.



Pride Photo


- BOYS DO CRY was chosen to be part of the Pride Photo exhibition 2022. From April 1st until the end of 2022 the exhibition will tour around The Netherlands, starting at IJpromonade in Amsterdam (April 1st - April 26th).



Buy My Darlings
-

On April 23th and 24th I will participate in the third edition of photo fair Buy My Darlings. Visitors will be able to buy original prints and pre-order the photo book.
Eeuw van de amateur
- In episode 238 of podcast series Eeuw van de amateur, I talked about BOYS DO CRY an much more.
Rabo Photographic Portrait Prize
- My portrait of Levi got nominated for the Rabo Photographic Portrait Prize 2022.
NRC
- Dutch newspaper NRC published an interview with Levi and me about the threats we receive because of Pride Photo.
Het Parool

- Dutch newspaper Trouw published my essay on how nudity (in art) should be normal and accepted.
De Cultuurvlogger
- Marco Dreijer wrote an article about BOYS DO CRY.
Het Parool

- In 2018 Dutch newspaper Het Parool published 4 spreads about the series. (In the meantime, Levi changed his name. The article still uses his old name.)
Selection Student Jury De Best Verzorgde Boeken
- BOYS DO CRY was mainly intended for young (queer) people, so that makes it even more special that the student jury in particular chose it as one of the best books.
Gaykrant
- Gaykrant wrote an article about the photo book.
Winq
- Dutch queer platform and magazine Winq published an interview with me about BOYS DO CRY.
Savannah Bay
- On June 6th I will be signing BOYS DO CRY at queer book store Savannah Bay, together with Hanna Bervoets, who will sign the translation of her novel "We had to remove this post".
Eeuw van de amateur
- In episode 106 of podcast series and radio show Kulti Kulti, I talked about BOYS DO CRY an much more.
Trouw
- Dutch newspaper Trouw published a large interview with me about my work, BOYS DO CRY and Pride Photo.
PRINTS
Interested in buying a signed and numbered print? Find all information here:
https://prinsdevos.com/Boys-do-cry-photo-book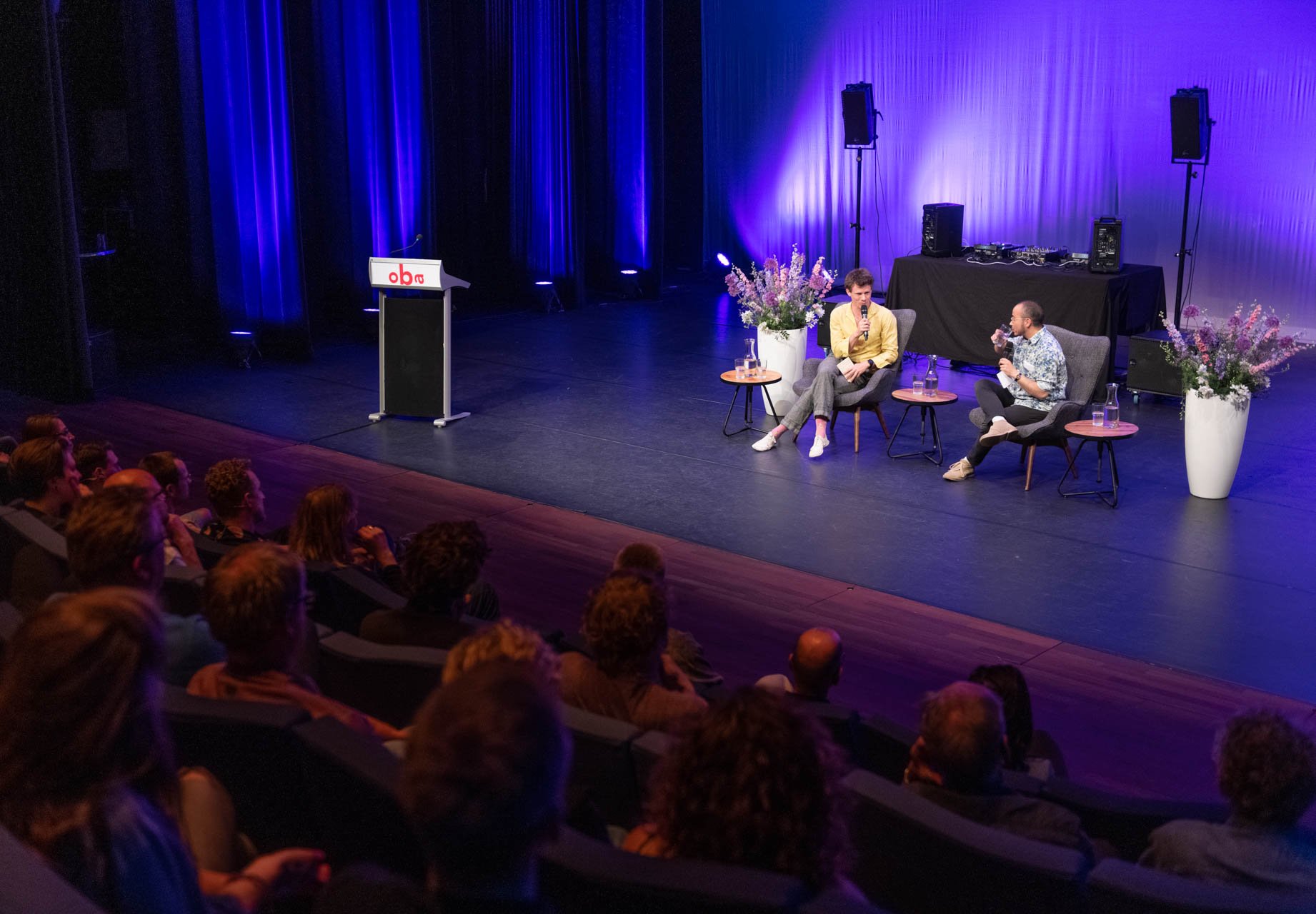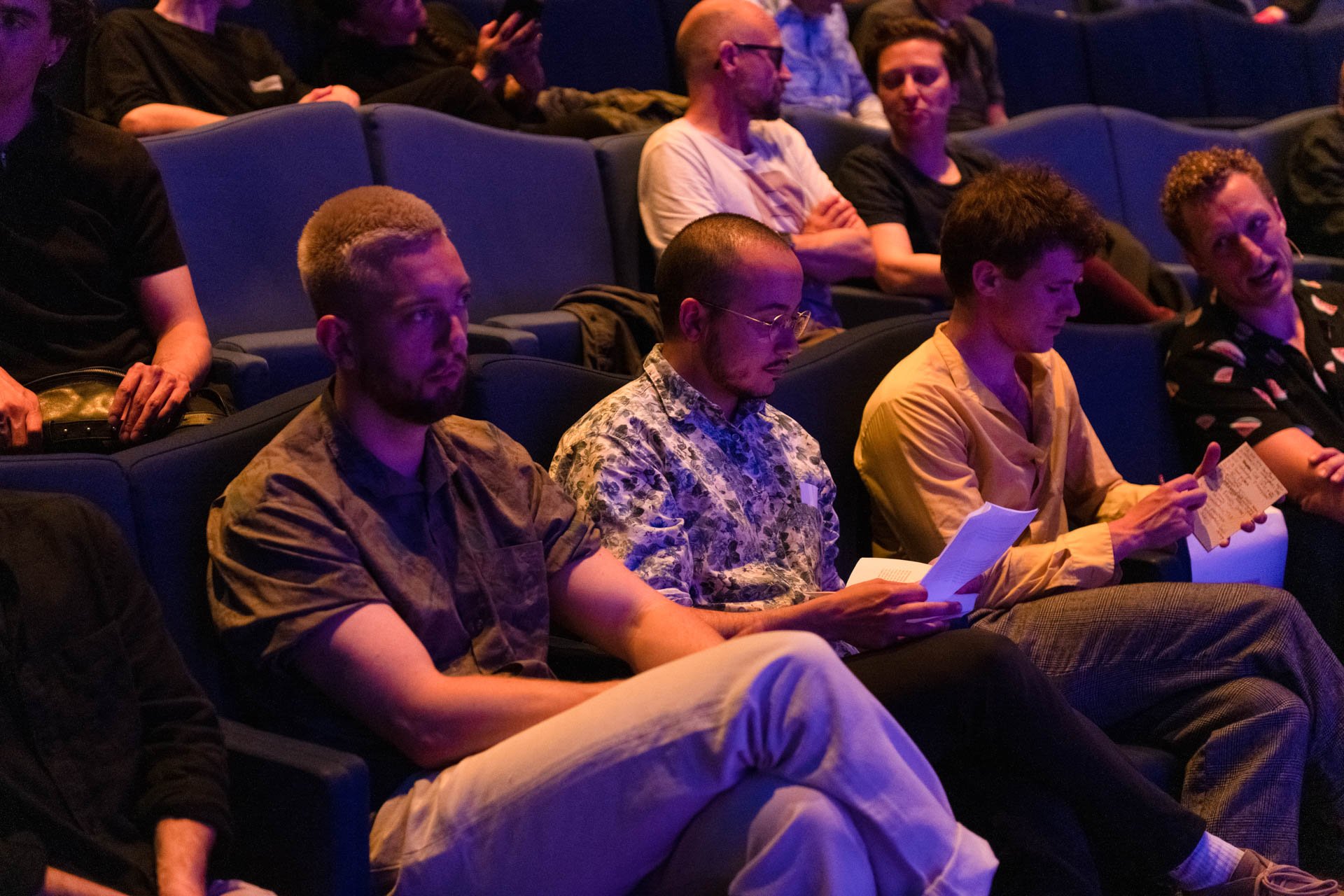 Book launch BOYS DO CRY - OBA Oosterdok, May 19th 2022
Photos: Jennifer Knuchel
Enclose
Photographs are enclosed by frames, just as relationships are enclosed by all sort of patterns. Those patterns arise out of nothing and are raw and unpolished, but yet still tender.
Since 2012 I've been capturing habits and rituals between me and my boyfriend. Every day. Using an old analogue camera that one day I found at a local flea market.
In 2015 we broke up. The weight of the love that we felt (and still feel) for each other was too heavy. Things got too intense. These photographs represent the relationship we had.
Even though Enclose is a very personal series, it as well is a story about love, intimacy, attraction and pain. One for one just universal themes. I think anyone will recognize somethings of their own lives in the series.
Bij een einde tussen honderdduizenden mensen
bedekken we de dingen met lakens,
gaan de zaken van mond tot mond of
zwijgen we en zijn de kinderen de tweede generatie.
Zo tellen we iedere keer opnieuw.
Alsof de beschaving bij barbaren is uitgevonden.
Bij een einde tussen tien mensen
Gaan de eerste vijf samen verder
Drie vormen een splinterpartij
Twee besteden meer tijd aan hun gezin
En bij een einde tussen twee mensen?
We steken snel de straten over
(om elkaar niet te doorkruisen.)
We zetten onze aankopen op straat
en steken de lakens in brand.
Kopen elk een eenpersoonsbed.
Alsof alleen-zijn bij zij die dat niet zijn is uitgevonden.
-Ludwig Volbeda
Poem especially written for the exhibition "Enclose" in
Melkweg Gallery, Amsterdam, 2015
Kijk daar, daar, een konijn.
Een uitgestrekte arm leidt de nog ongetemde blik.
Toen nog met zonder jas,
blote voeten op het gras.

Nu achter het gordijn.

Wat ik zie is wat ik zie en wat jij nooit zult zien,
en een kleine kans dat je het kunt begrijpen.

Taal, ja taal, de woorden om uit te drukken,
hoe de rillingen over het lijf, of de klanken in het oor,
het voelen van de vingers.
Maar ik kan niet in jouw hoofd.
Door jouw ogen naar buiten en via jouw neus naar binnen.

Een Konijn?
Waar? Daar?
Voelen op de tast,
als zintuiglijk begrip.
Volstaat,
een wonderschoon glijmiddel,
om te begrijpen.

Ik loop langs, en zie,
huizen, waarvan vensters ingericht
als persoonlijk uitdrukken.
Net iets anders dan de buren.
En van binnen zien ze mij, door het kader van het eigen denk raam.
Waar ik alleen de ruggen zie van fotolijstjes en gordijnen.
Perspectief.

Maar wat nu als het gordijn dicht
enkel een kleine hint geeft, van weerkaatsend licht.

Verdwalen, op dat enorme veld
van verschillende interpretaties.
Waar geen hand je beet pakt
en zegt, kijk, daar.
Een zoeken naar begrip en begrijpen.
Kijken.
Wat de schimmen jouw vertellen,
van wat jij denkt dat je ziet.

-Leendert Vooijs
Poem especially written for the exhibition "Enclose" in
Melkweg Gallery, Amsterdam, 2015
Voorwoord Enclose
"Enclose is een werk van liefde. Het is de weerslag van meeslepende overgave, een gepassioneerde zoektocht naar begrip en veiligheid en een viering van de ander en het eigene.
Het eigene in de foto's van Prins de Vos is een onmiskenbaar mysterie dat er in ligt besloten.
Enclosed. Een opdracht, een queeste.
Wat ze uniek maakt is een onderliggende vraag waarop geen antwoord bestaat. Waarop geen antwoord nodig is.
Ik zag dit mysterie en het trok me ver voordat ik kwam te weten wat het was.
Wat het is, doet er niet toe, het enige wat er toe doet is dát het er is en, onnadrukkelijk onbewust, vorm geeft aan een groot, herkenbaar maar uniek gevoel.
Dit mysterie is fundamenteel en onbelangrijk. Het is allesoverheersend en ontbreekt.
Het bestaat, geloof me, ik verzin het niet. Het is in de foto's te zien zonder dat het wordt getoond.
Of nee, het wordt wel degelijk getoond maar blijft onzichtbaar.
Besloten.
Het hoeft niet benoemd.
Het heet ook zonder naam.
De liefde zichtbaar maken, niet veel mensen durven dat. Maar soms moet het. Soms is de symbiose van twee mensen zo uniek dat ervan moet worden getuigd.
De foto's in dit boek maken ons getuige van een wonder. Zo noem ik dat.
Ze vervullen me met dankbaarheid omdat ze het bewijs zijn dat het bestaat, de liefde tussen twee mensen die alles wat
menselijk is in zich verenigen.
Elkaar omsluiten. Elkaar bevatten.
Het onbestaanbare tot stand gebracht, ik zie het in deze foto's en het troost me. "
- Arthur Japin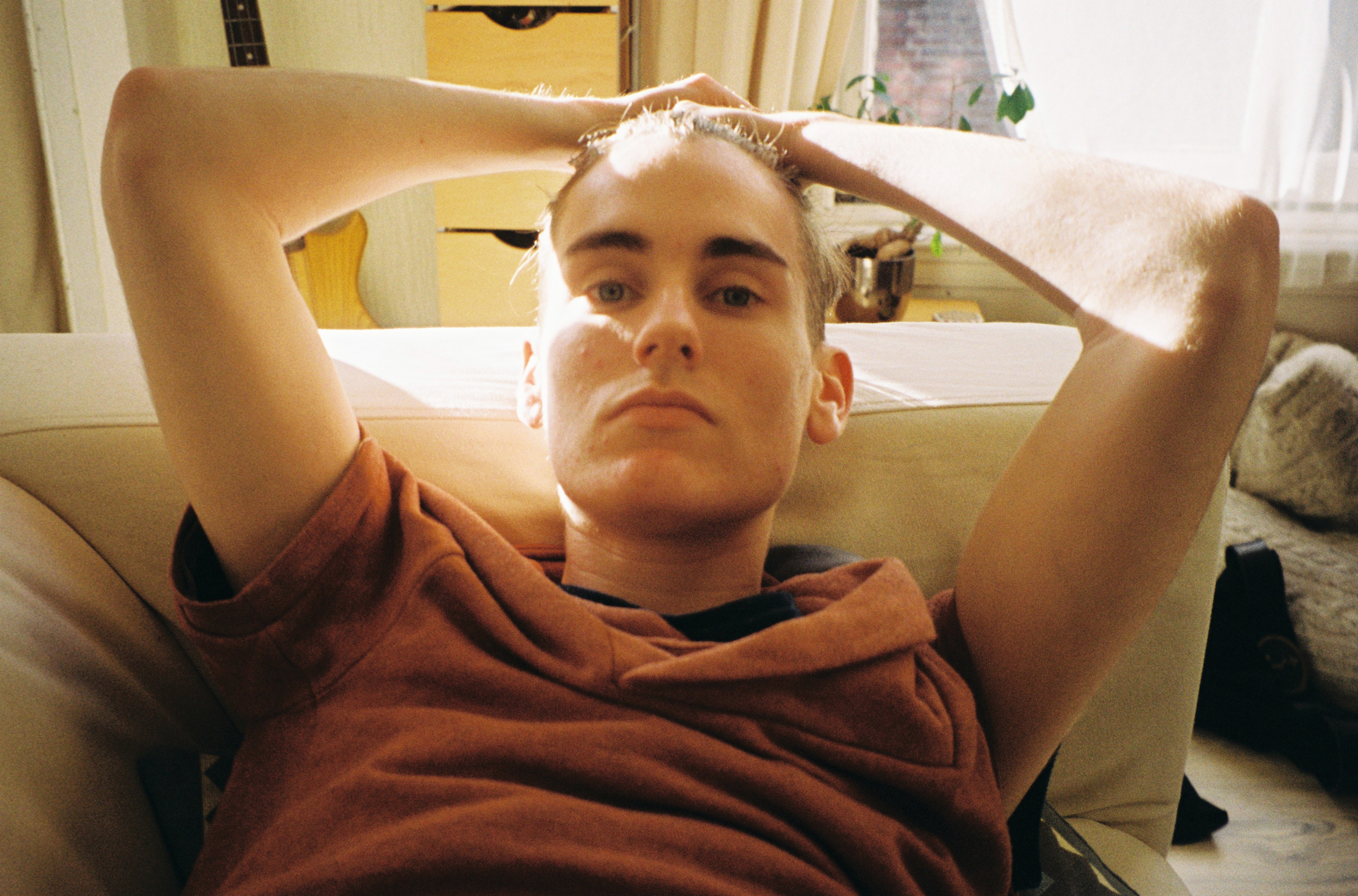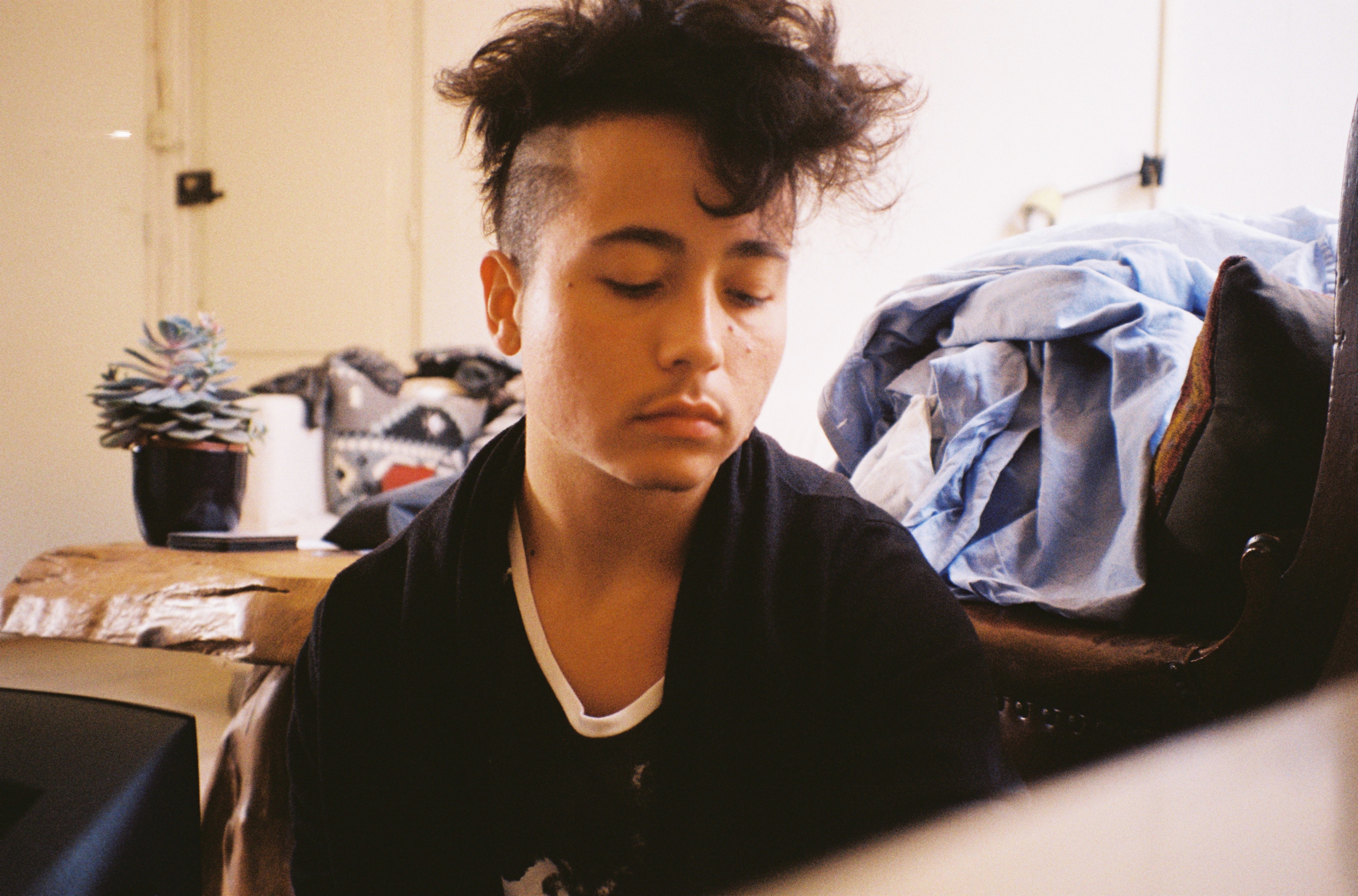 Ik ben gekomen

Ik keek en zag jouw zinderende zin
Stond stil en wist meteen dat jij het was
Deur stond open, stem zei loop naar boven
Nu ben ik hier en zullen we elkaar vinden
Intens en bruisend, warm en vol passie
Woon me maar uit en laat me schreeuwen
Oude benen gaan nog soepel wijd en glad
Maar ik zie een aarzeling bij jou, m'n schat
Als denk je sodemieter toch op vies wijf
Liever nog dood op een toeristenboot
Dan levend in jouw bejaardenschoot
Weet je dat ik me dat best voor kan stellen
Dus trek ik mijn conclusie en ga weer dalen
Een fijne tijd nog met de volgende die komt
Ook leest kom boven hier is hunkerend geluk
Het was kort maar zeker geen verloren tijd
En ook zo fijn, ik heb helemaal geen spijt
- Margaretha Esther Dolman
Poem especially written for the exhibition "Enclose" in
Melkweg Gallery, Amsterdam, 2015
Intimiteit en verstedelijking in Nederland

Nu richting afvoer gebogen voel ik je adem. Groen is grootschaligheid, niet normloosheid, zoals bruin niet behoudend is. Paars is seks dus niet alléén recreatie en blauw is natuur. Voor wie twijfelt bestaat de regering van Nederland. De regering neemt twijfels weg.

In ons privéleven knielen we naakt en publiek, onoplosbaar. Tastzin is paars, migratie: paars. Daarom blijft de regering van mening dat nabijheid boven bereikbaarheid gaat.

Het hart van deze nota bestaat. Jouw adem komt uit gebied met gemengde functies: heelal, productie- en leefmilieu.

Ik wil verdwalen in de gewesten, waar seks is en eenzaamheid. Een voorspelbaar, geïsoleerd leven. Het hart van stagnatiegebieden is paars en moet via ingrijpende vernieuwingen opnieuw doorbloed raken.

In deze geografie was ik mijzelf, verlies mijn jeugd. Op oevers van grote wateren, waar windturbines worden opgericht in de nabijheid van bestaande verticale elementen, ben ik je grondstof, ordening.

Hier begin ik Nederland te schrijven, mijn onwillekeurige samentrekkingen in stadsgewest en groenstructuur.
- Maarten van der Graaff
Poem especially written for the exhibition "Enclose" in
Melkweg Gallery, Amsterdam, 2015
---
Boys do cry



"I have not yet taken
my final form
But I'm also not
who I was when I was born
Awaiting times
for times to change
Until that time
I will be strange"
- Levi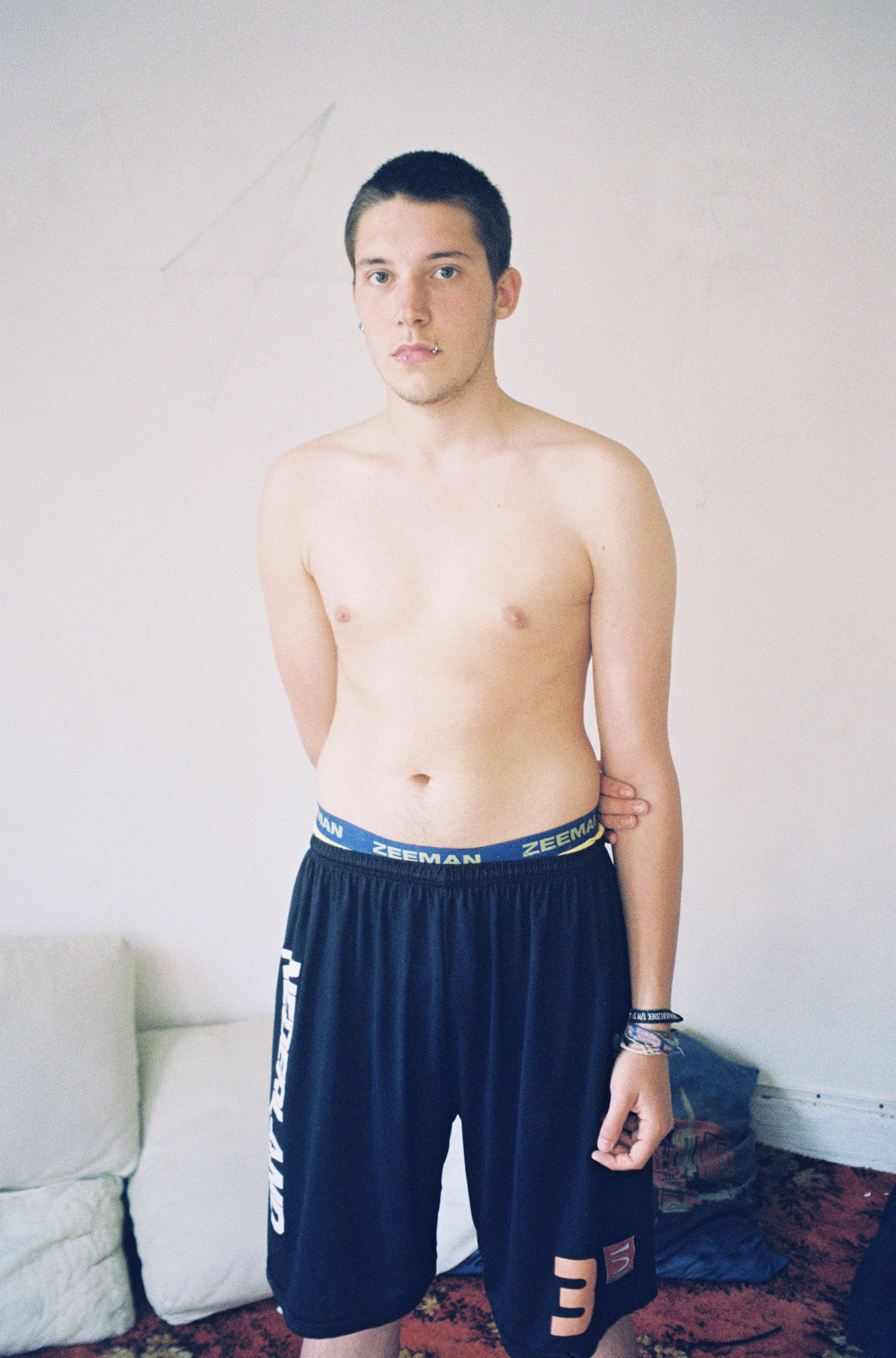 The series 'Boys do cry' paints a portrait of a boy from Amsterdam who identifies as a man, but is born in a body that does not rhyme with this identity.


For Levi, his vulnerability is an important part of his identity. Levi is a boy, and he does cry. He is not afraid of being judged by society for opening up. In my opinion, his ability and will to show his feelings, makes him even stronger and inspiring for other female to male trans people.


Although being transgender is undeniably part of Levi's identity, It is not emphasized in the series. It is Levi's strong personality and attitude to life that makes him a highly inspiring and powerful person.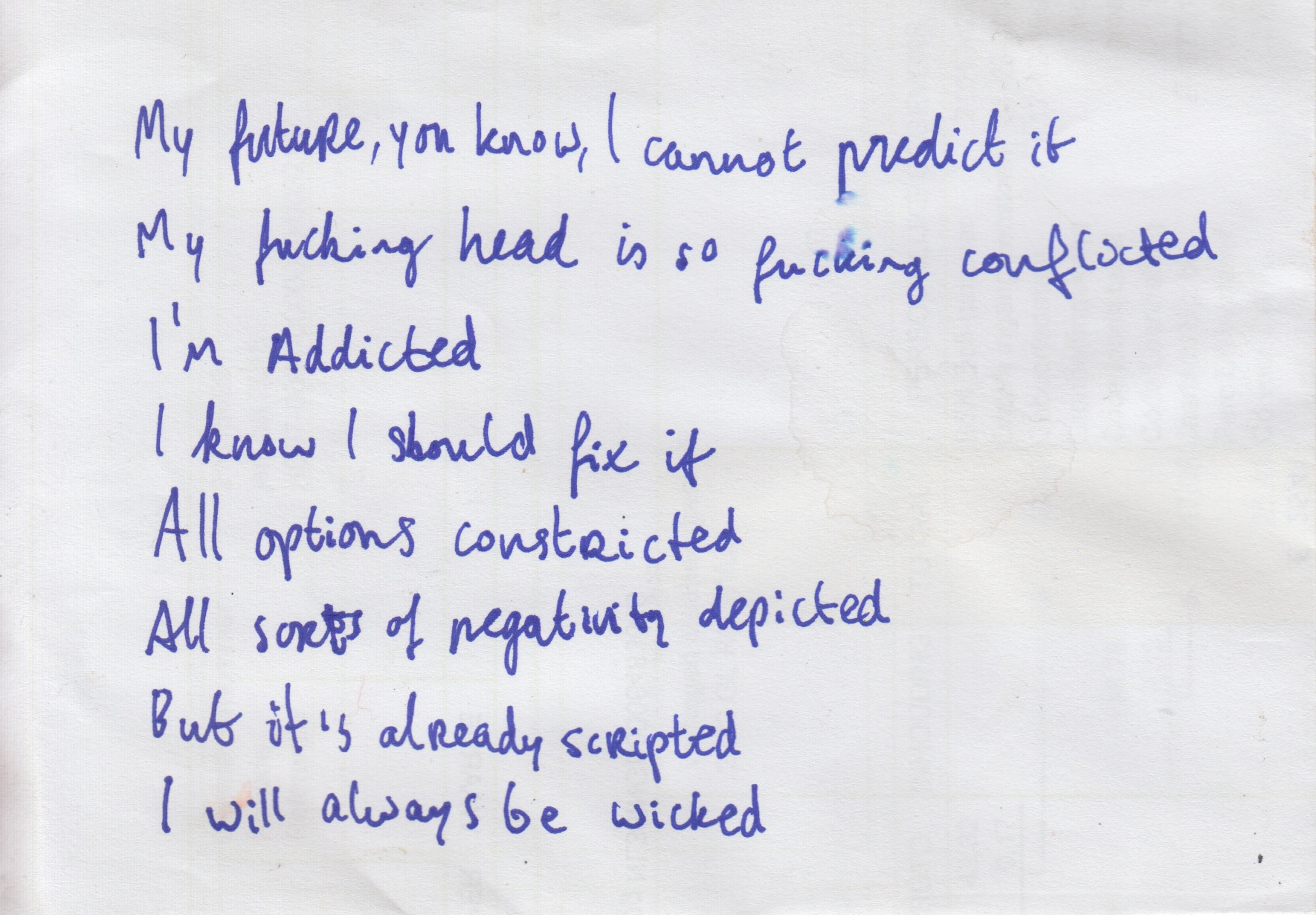 Since 2014 until 2020 I have photographed Levi frequently, mostly during crucial moments in his life, such as right after Levi was evicted and ended up in a small caravan, but also mere days after his bottom surgery.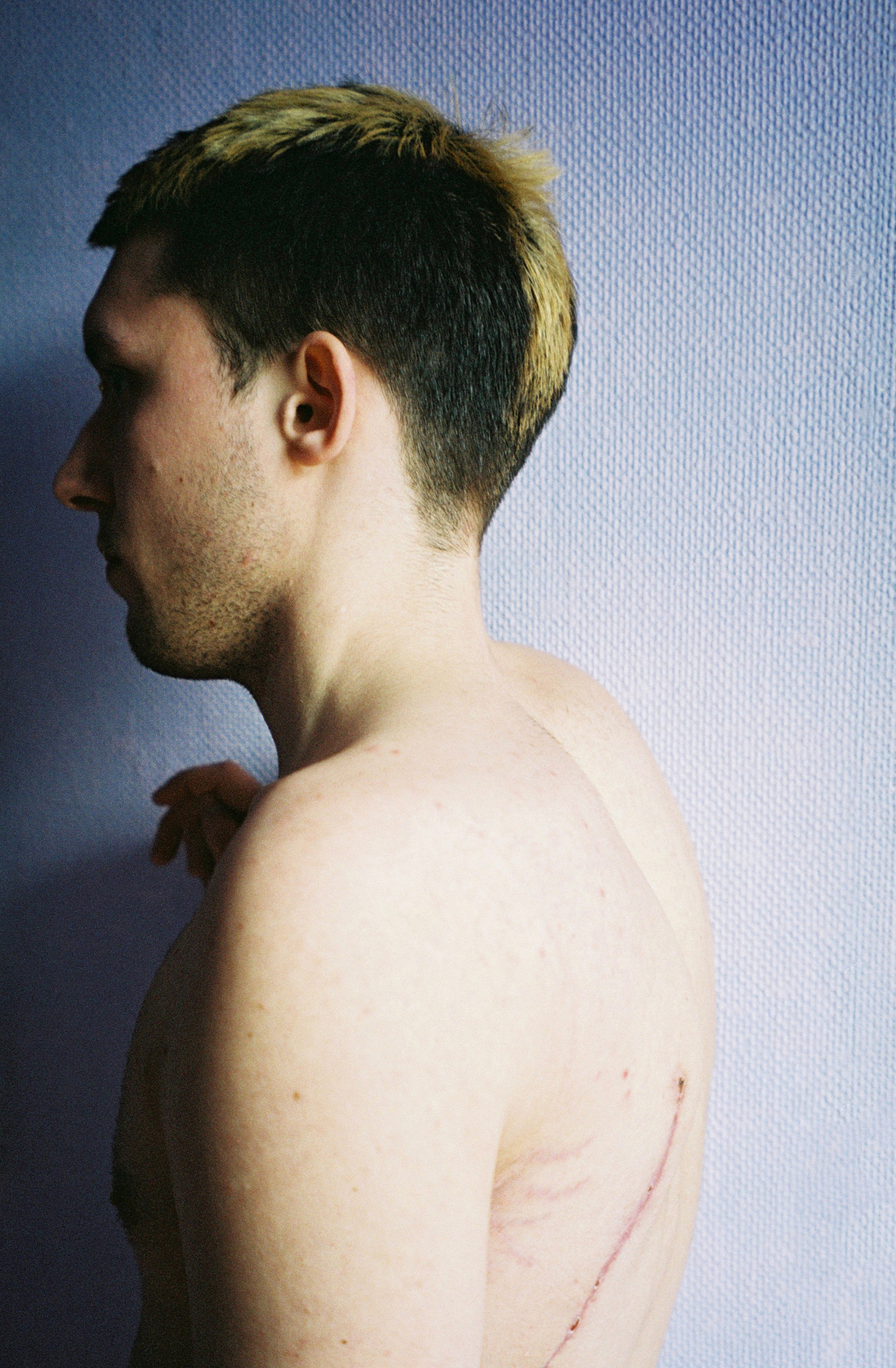 When I asked Levi in 2014 to portray him, I didn't know that we would become such close friends, but we did.
.
"My future, you know, I cannot predict it
My fucking head is so fucking conflicted
I'm addicted
I know I should fix it
All options constricted
All sorts of negativity depicted
But it's already scripted
I will always be wicked

- Levi
.
---
Childhood
This is Ruben. He is my younger cousin. I started photographing him in 2012, when he was 6 years old. Seeing him getting older through the years is such a magical thing. In 2013 he told me that he wanted to become a photographer as well, so I gave him one of my camera's. He made some of the pictures himself. In the year 2016 I kind of lost him because of his growing interests in games and virtual life. I barely see him outside of his room anymore. The last photo's are from 2017, just after his 13th birthday.
---
- ongoing project

In November 2014 I spotted Rosa with her parents at my favorite Chinese restaurant in Amsterdam. When I asked her if I could come to their house for a photo some day, I noticed how shy she was and so she reminded me a bit of myself as a child. Rosa was ten at that time. Nowadays I still photograph her every few months and I will continue doing so for the coming years.